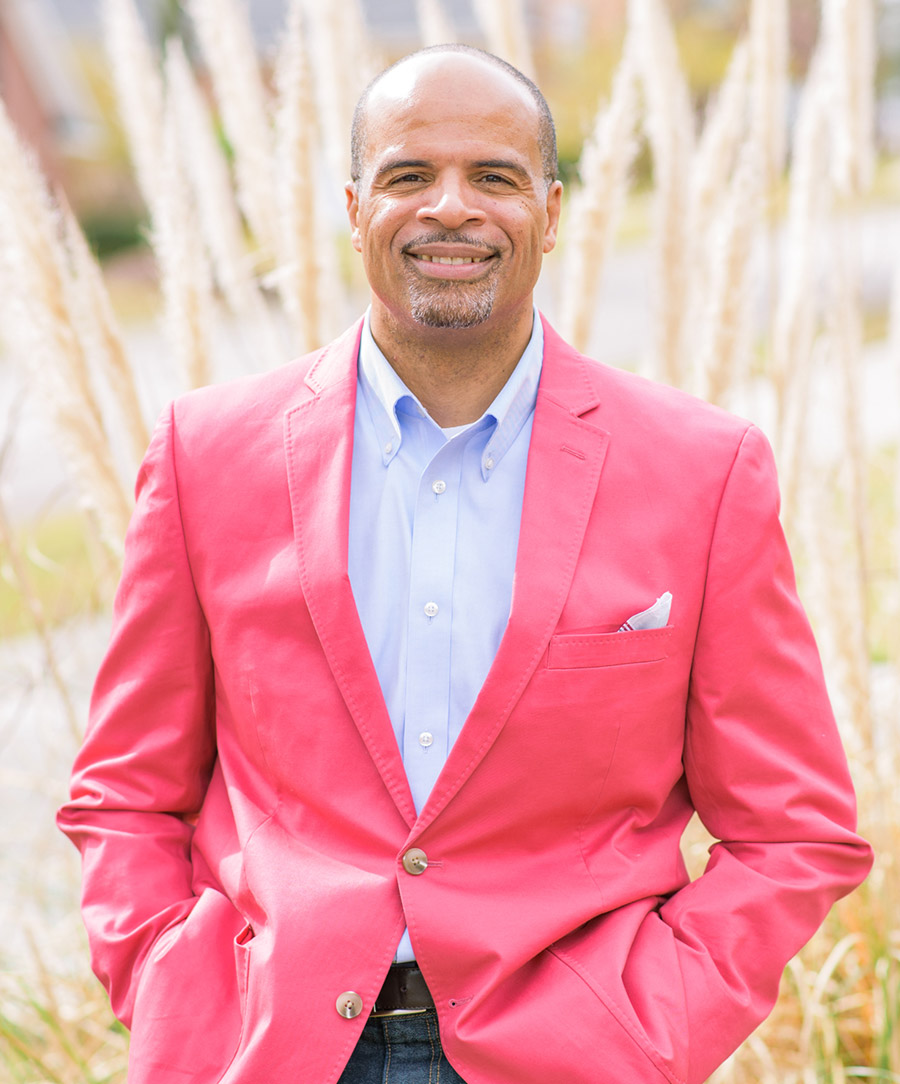 Reese Palmer, LMFT
Founder/Couples Counselor
Accepting New Self Pay Couples Only
"As we are liberated from our own fear, our presence automatically liberates others."
– Marianne Williamson
Hi, I am Reese Palmer. I'm a clinical psychotherapist specializing in marriage and family therapy,  I am also a Christian counselor, an entrepreneur, a family life specialist, and a relationship guru. I help children, teens, adults, couples and families with many different challenges such as depression, anxiety, trauma, relationship problems, infidelity and serious conflict.
Read Full Bio
Healing The Pain 
As a former Child Welfare professional for over a decade and County Director for the Department of Social Services, I also have direct experience serving those suffering from the heartbreaking effects of trauma. As a Therapist, I have the honor of helping individuals who have survived traumatic experiences such as family violence, sexual abuse, physical abuse, and neglect. With genuine empathy, non-judgmental interactions and evidence-based approaches. I help others to heal from emotional pain, hopelessness and despair. 
Healthy Relationships
Relationships are the emotional building blocks of our society and our world. Sometimes they can be very difficult and even painful. It takes hard work and effort to nurture safe, secure bonds anchored by trust and lifelong commitment. Using Gestalt, Cognitive Behavioral and Emotionally Focused Therapy, I can help you learn how to effectively identify and express your feelings and needs. I can also help you to heal from toxic or abusive relationships, and understand how to create healthy and safe interpersonal boundaries. I have a very successful track record helping individuals and couples who have experienced severe relationship traumas including infidelity, separation, divorce and intimate partner violence to heal, love and be loved again.
Walking With You
I work really hard to create a safe space for you to explore any negative patterns or behaviors that may be stopping you from enjoying a more abundant life, satisfying career, or healthy relationships. Simply put, I help you to remove any roadblocks keeping you from God's greater plan and purpose for your life. I also believe it is my job to continuously inspire hope every time we meet. Hope is critical; with it anything is possible. My goal is to provide you with opportunities to dig deep and face difficult, sometimes painful things about your past, your relationships and family that may be keeping you stuck. I strive to help you move beyond negative self-talk or faulty beliefs that keep you from being the best version of yourself.
My Credentials
Licensed Marriage and Family Therapist (SC License #4674)
Master of Marriage and Family Therapy, Southern Connecticut State University
Certified Gestalt Therapist, Southern Connecticut State University
Bachelor of Science, Communications, Southern Connecticut State University
The Graduate MFT program at SCSU was extremely demanding, and I received hundreds of hours of live 1-way mirror supervision. I was observed by my professors, classmates and clinical supervisors as I conducted therapy sessions and was provided real-time feedback and guidance as part of my clinical training.
I am a Clinical Fellow of the American Association for Marriage and Family Therapy (AAMFT); a professional association in the field of marriage and family therapy representing more than 50,000 marriage and family therapists throughout the United States, Canada, and abroad.
Although my training and clinical orientation is primarily rooted in family systems theory, I may use many theoretical models and clinical interventions depending on the specific needs of the person, couple or family I am working with. Here are some of the approaches I use often:
Emotionally Focused Therapy (EFT)
Structural Family Therapy
Gestalt Therapy
Cognitive Behavioral Therapy (CBT)
More About Me
Maybe it sounds corny, but I genuinely love helping and seeing people happy. There is no greater feeling in the world than experiencing someone struggle and fight to be free and finally have that long-awaited breakthrough. IT IS AMAZING! For me, it never gets old. I truly believe this work is God's calling on my life.
I stay very busy as a proud dad to Jessica, Vaughn, Bryson and Bryant Jacob, as well as a devoted husband to VaLisa, the absolute love of my life. I am also an active member and Deacon for my church family. When I am not helping others I love traveling, cycling and being near or in the water. Oh, and dancing, I love to dance!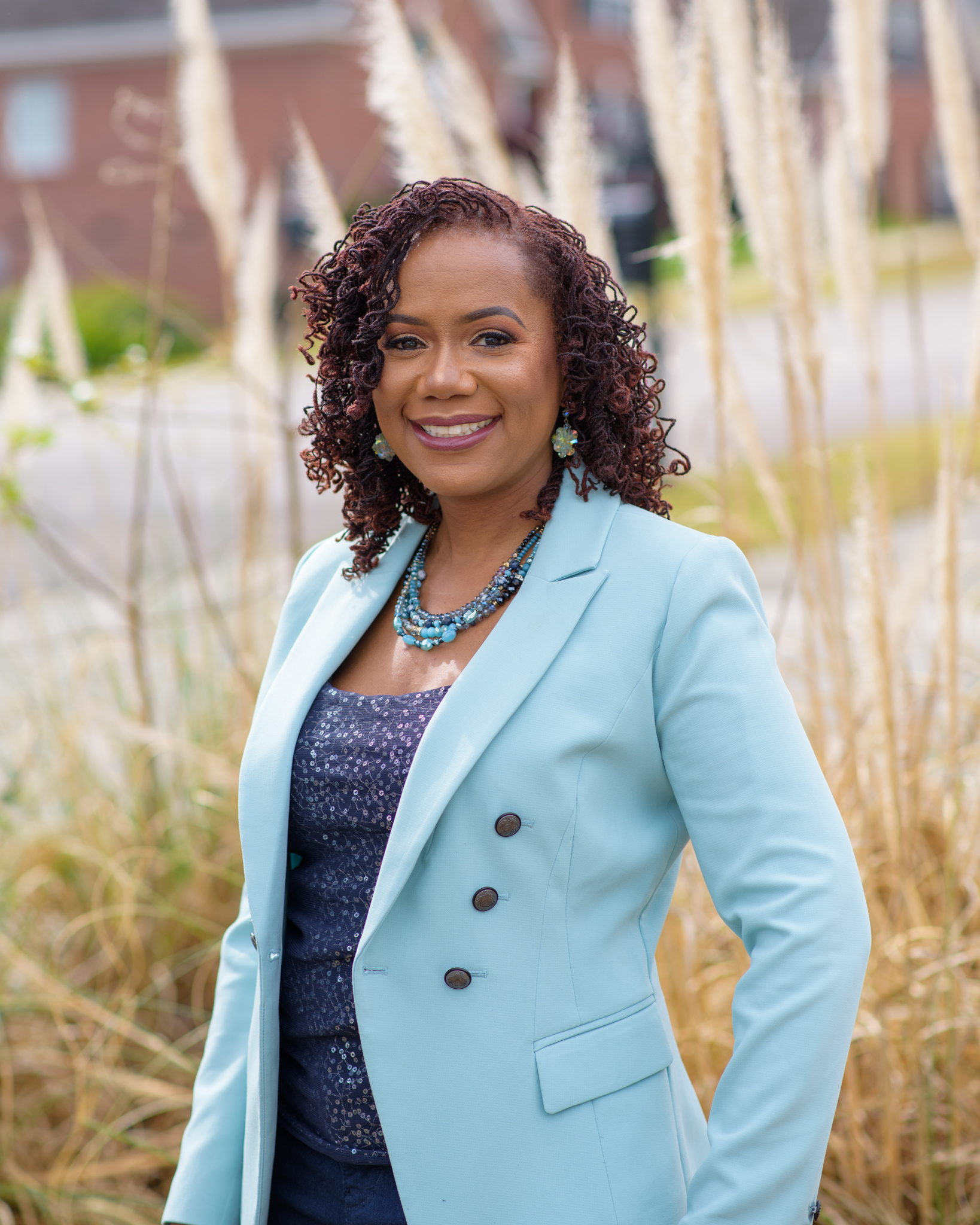 VaLisa Palmer, MA, LPC, NCC
Co-Founder, Therapist & Life Coach
Currently Accepting Self Pay Clients Only
"At the intersection where your gifts, talents, and abilities meet a human need; therein you will discover your purpose."
– Aristotle
"It's never too late to be who you might have been"
– George Elliott
I am so glad you have decided to join this journey with me. I am Christian Counselor, Life, Career and Relationship Coach, who has helped hundreds of individuals improve their lives and create success, that is God-centered and well balanced. In this hectic life, I know how important it is to remain hopeful, encouraged and to understand your purpose. I feel blessed to have found my calling as a Professional Counselor and a Life Coach. I am truly passionate about making a difference in the lives of others.
I'm happily married to my husband Reese and we have four wonderful children. We have also been therapeutic foster parents to several other children over the years.
I enjoy working with families, couples and our "Generation Next" to help them achieve greatness through God's Promise. One of the scriptures from God's Word I keep as a personal reminder is Matthew 6:33 "But seek first the Kingdom of God and His righteousness, and all these things shall be added to you." I am a firm believer that we should always seek to understand each other and with God's grace, mercy and forgiveness all things are possible through Christ who strengthens us!
Personal Motto:
"Today I will… Be uplifted. Smile. Open my heart. Love. Laugh. Listen carefully. Rejoice. Be inspired and share it all with others."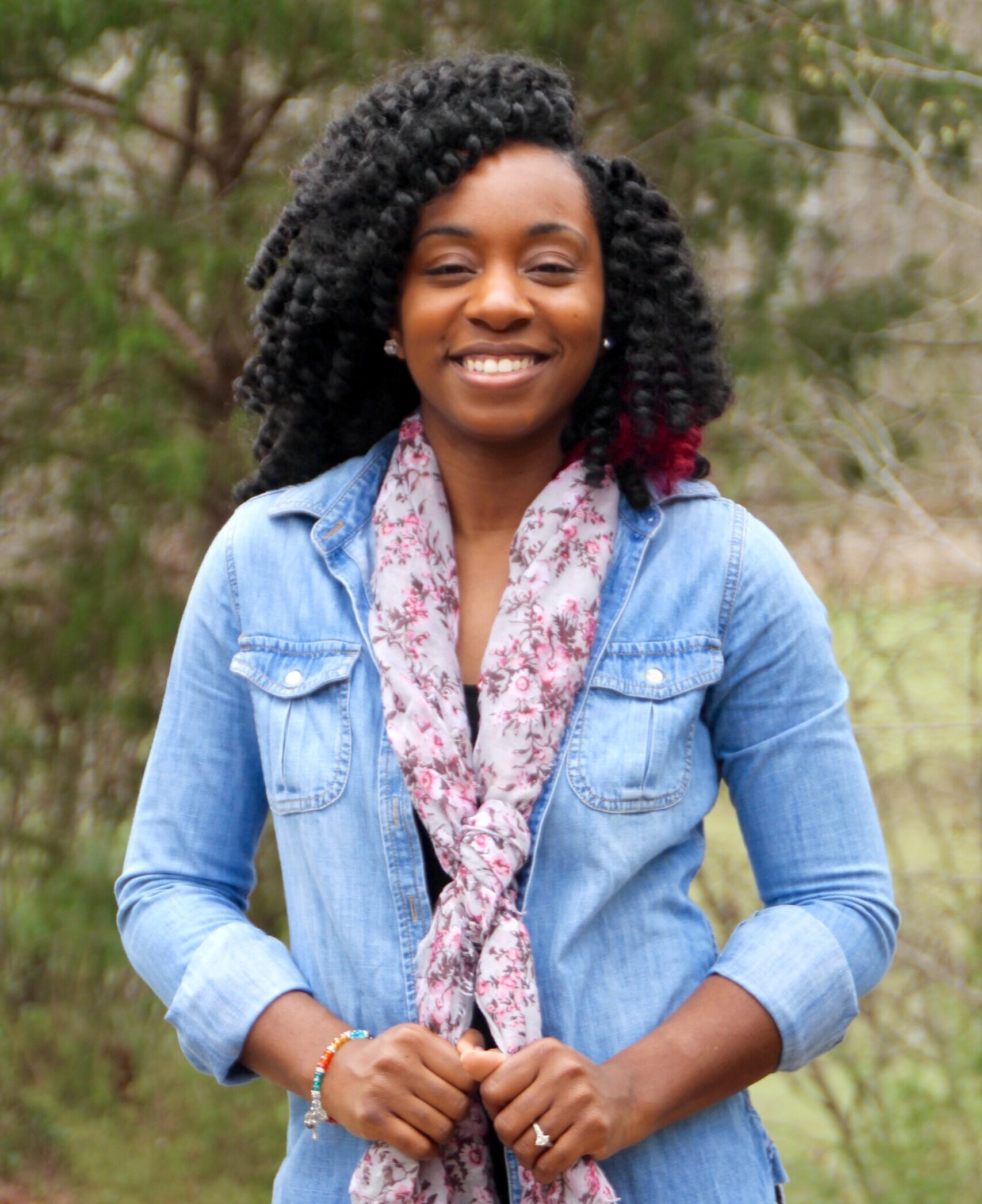 Niya Calderon, LPCS, LAC
Clinical Director, Therapist
Currently not accepting clients
Niya Calderon is a licensed professional counselor, Licensed addictions counselor, and supervisor for LPC-interns. She's provided training facilitation for organizations in both SC and NC with topics in communication, emotional management, leadership, and coping with transitions. Niya is passionate about working with individuals who are in challenging seasons. She thrives on providing encouragement, edifying, and restoring hurt emotions with cognitive change, practical skills, and spirituality to any individual or group she's working with. Her high energy and relatable sense of humor helps many people stay engaged while working through difficult conversation.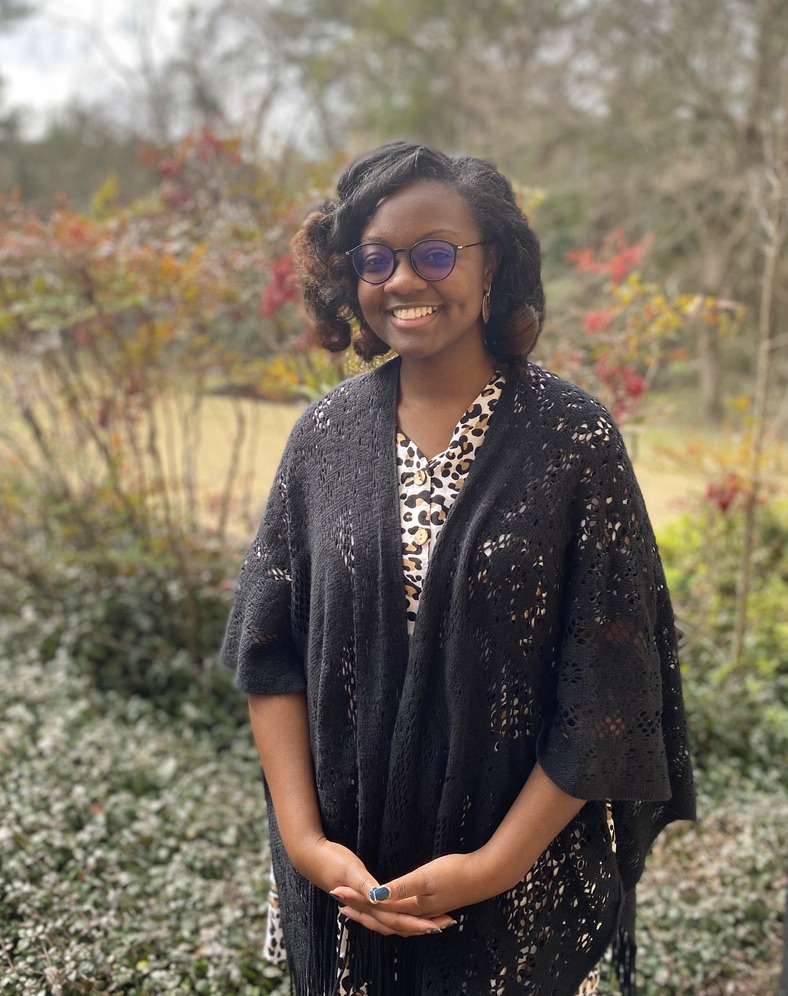 Ebony Langhorne, EdS., LPC
Site Supervisor, Therapist
Hey! I'm Ebony Langhorne and I'm a Licensed Professional Counselor. I attended the University of South Carolina for both undergraduate and graduate school and completed my Educational Specialist Degree in Marriage and Family Therapy in May 2015.
My experience includes providing in-home therapy, group therapy, individual therapy, family therapy, and case management services. I have supported clients through challenges such as behavioral concerns, anxiety, depression, suicidality, self-harm, trauma, and parent-child relational issues.
I view the world as interconnected and believe in the importance of accessing the support we need to live productive lives. This is evident in my family systems approach to therapy. I like to combine the use of cognitive-behavioral techniques with art, music, mindfulness, and relaxation in sessions. In therapy, I help clients use their current interests and strengths to build resiliency.
I was born in Long Island, NY and moved to SC when I was 12 years old–so I'm half southern, half-northern. You never know what accent may come out! I enjoy listening to Gospel, Christian Rap, Hip-Hop, Indie R&B/Soul music, podcasts, and audiobooks. In my free time, you'll find me spending time with my church family and/or managing our ministry's online presence on some social media site.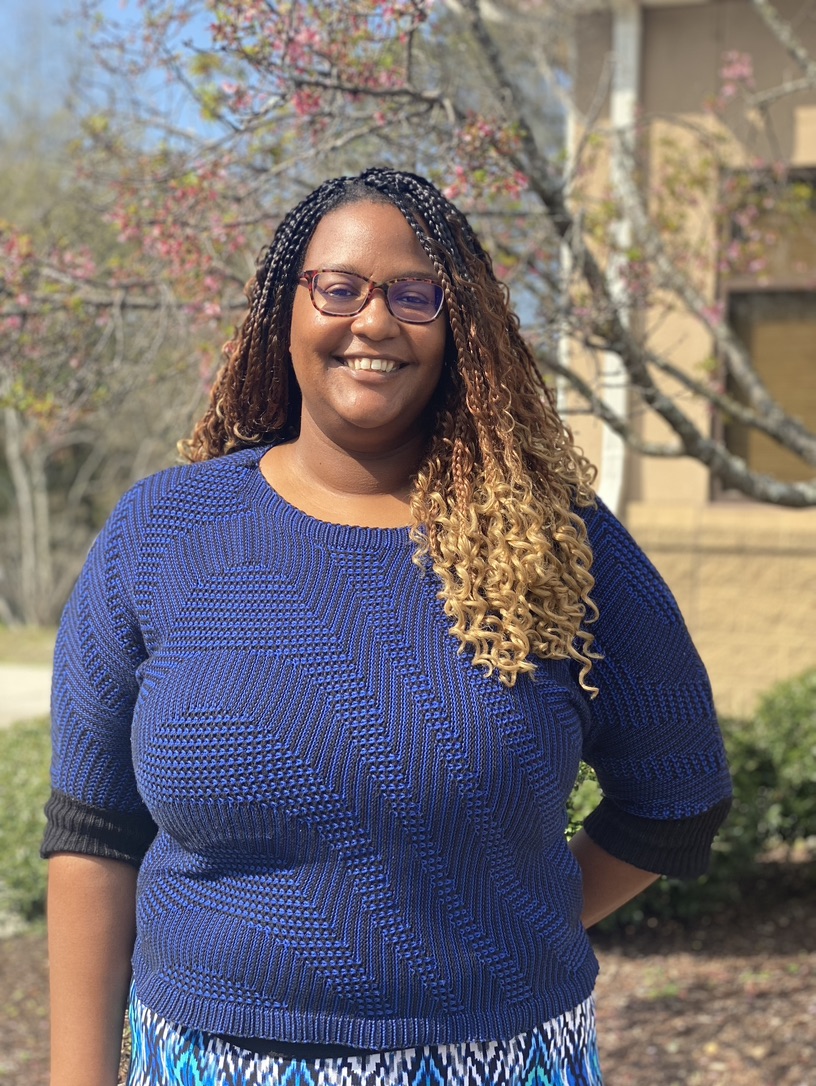 Deana Caldwell, MS, LPC
Lead Therapist
Hello! I am Deana Caldwell, a Licensed Professional Counselor. My approach to working with my clients is first and foremost person centered as I want them to get all the benefits they possibly can from the counseling experience and know that the treatment they're receiving is tailored to their needs.
I specialize in trauma therapy but am also experienced in working with many mental health diagnoses amongst a very diverse demographic of clients. I received my undergraduate degree from Guilford College in 2005, majoring in Psychology. I spent some time as a case manager for persons with
Developmental and Cognitive disabilities before pursuing my master's degree at Capella University.
I graduated with a Master's in Mental Health Counseling in 2014. From there I worked as a Bereavement Counselor providing support and methods of coping with the loss of a loved one. I went on to work in outpatient mental health care where I treated clients with diagnosis' such as Bipolar Disorder, Anxiety,
Depression, Schizoaffective Disorder as well as those wanting assistance with stress management, boundary setting, assertiveness and/or improving their self-esteem.
I decided to attain more specialized training in trauma as I saw the need for such services. I have worked with clients who have experienced traumatic events including childhood or adult sexual abuse, domestic violence, intimate partner violence
and emotional abuse. I am certified in these trauma-based therapy models; (EMDR) Eye Movement Desensitization and Reprocessing, Trauma Focused Cognitive Behavioral Therapy,  and trained in Cognitive Processing Therapy. I also use Cognitive Behavioral Therapy with my clients. I work with adolescents, adults, and couples.
On a personal note, I am a single mother to one energetic and creative daughter. In my free time I enjoy traveling, spending time with loved ones, attending live shows and binge watching my favorite movies and television shows. I realize for some, entering counseling is not an easy decision so I try to be the best guide I possibly can be on this healing journey.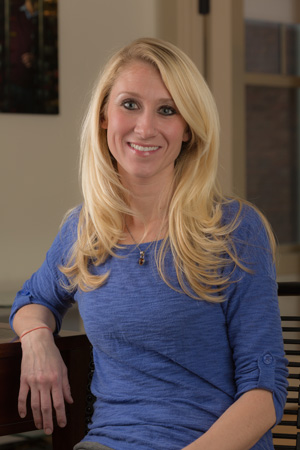 Karly Warren, PsyD, ABPP, CPRP
Clinical Psychologist
Dr. Warren is Available for Psychological Evaluations Only
Hello, my name is Dr. Karly Warren and I am an energetic and ambitious licensed clinical psychologist who is offering comprehensive psychological assessments and psychoeducational assessments to the growing Blythewood and Northeast communities!  I use a variety of tests and diagnostic methods to capture each individual's profile of strengths and weaknesses. I asses the person's level of functioning, including attention, memory, learning skills, language skills, nonverbal reasoning, organizational skills and problem solving. I investigate whether the person is experiencing any emotional distress that is severe enough to meet criteria for a formal psychological diagnosis, such as a depressive or an anxiety disorder, and to get a sense of his or her coping skills. The outcome of the assessment is to guide treatment or other supports needed to maximize a person's ability to function at their best in their environment.  A comprehensive psychological assessment can serve many functions that can be critical in treatment planning. For example, when a child is struggling with behavioral problems and academic difficulties, this could be a result of several factors (e.g., mental health problems, social skills deficits, an undiagnosed learning disability, neuropsychological deficits, ADHD, etc.). The findings of an assessment could help providers and educators better understand the strengths and weaknesses of the individual child and clarify the supports that child needs.
Other areas of assessment include:
Autism Spectrum Disorders
Attention Deficit Hyperactivity Disorder (ADHD)
Learning Disabilities   (e.g., non verbal learning disability, dyslexia, dyscalculia, dysgraphia, reading disabilities, math learning disability, disorder of written expression, intellectual disability, etc.)
Intellectual Giftedness
Diagnostic clarification for psychological disorders (e.g., depression, anxiety, behavioral disorders, bipolar disorder)
If you are wondering if an assessment is appropriate, please contact me to initiate a free phone consultation where we discuss the presenting problems and whether or not an assessment at this time would be appropriate. I may also want to review previous testing and educational records, if available, and request that an intake form be completed. I strive to complete the testing phase where I administer standardized tests or other assessment procedures in one appointment. After testing, we will schedule a feedback meeting where we discuss the results, my impressions, and recommendations. I will also provide you with a detailed psychological assessment report that can be shared with others.  My goal is to is to evaluate the presenting problems from the ground up, in context, to determine the origin of the problem and then to make recommendations that will be useful in managing or solving the problem. I will commit that you will receive a respectful, in depth look at the issue, or significant narrowing down of the potential causes and having a clear sense of what to do next.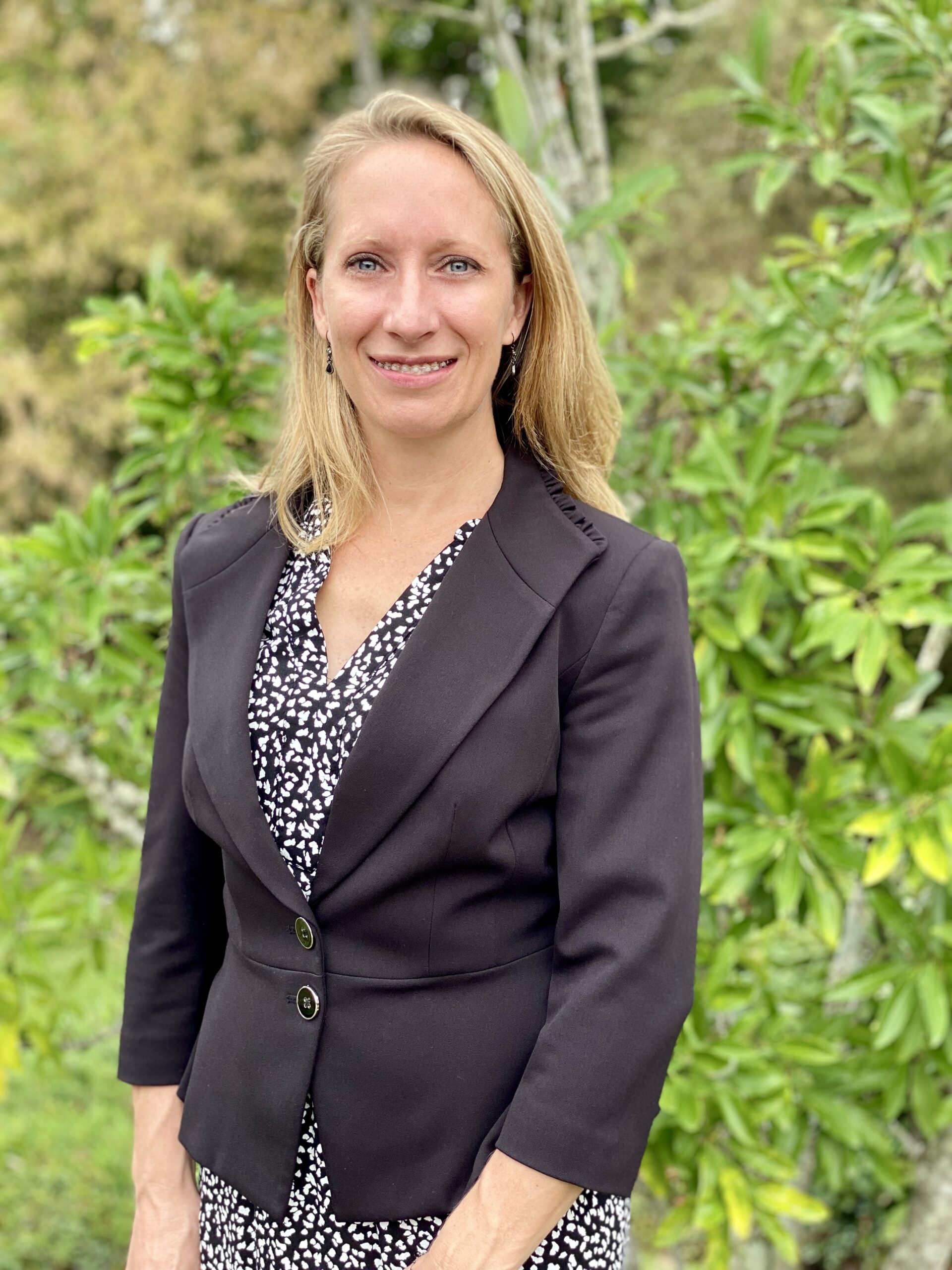 Rozanna Tross, PsyD.
Clinical Psychologist
I am a licensed psychologist providing both clinical and forensic evaluations to adults and adolescents.   I began my work in South Carolina in January 2014 working for the South Carolina Department of Mental Health (SCDMH) conducting competency to stand trial, criminal responsibility/capacity to conform, and sexually violent predator risk assessment evaluations.  From 2014 to 2016 I provided supervision for treatment providers as well as ran an interdisciplinary treatment team, which oversaw the development of treatment plans for each inpatient resident and monitored progress on those plans.  I developed and provided training seminars for clinical staff related to understanding sex offenders, assessing and addressing a variety of mental health issues, and implementing appropriate treatment strategies for those issues. In 2015 I developed and ran the assessment team, which conducted psychological assessments on all newly admitted residents and performed specialized referral assessments on residents as needed (e.g., intellectual, neurological, diagnostic, and malingering, etc.). 
From 2017 through January 2021 I served as the training director for the SCDMH Forensic Psychology Postdoctoral Fellowship Program and was responsible for its inception and development.  I oversaw the supervision and training of the fellows in a variety of criminal forensic evaluations. In January 2021 I entered into private practice where I continue to provide a variety of clinical and forensic assessments geared toward helping understand and address mental health issues as well as provide consultation on forensic issues.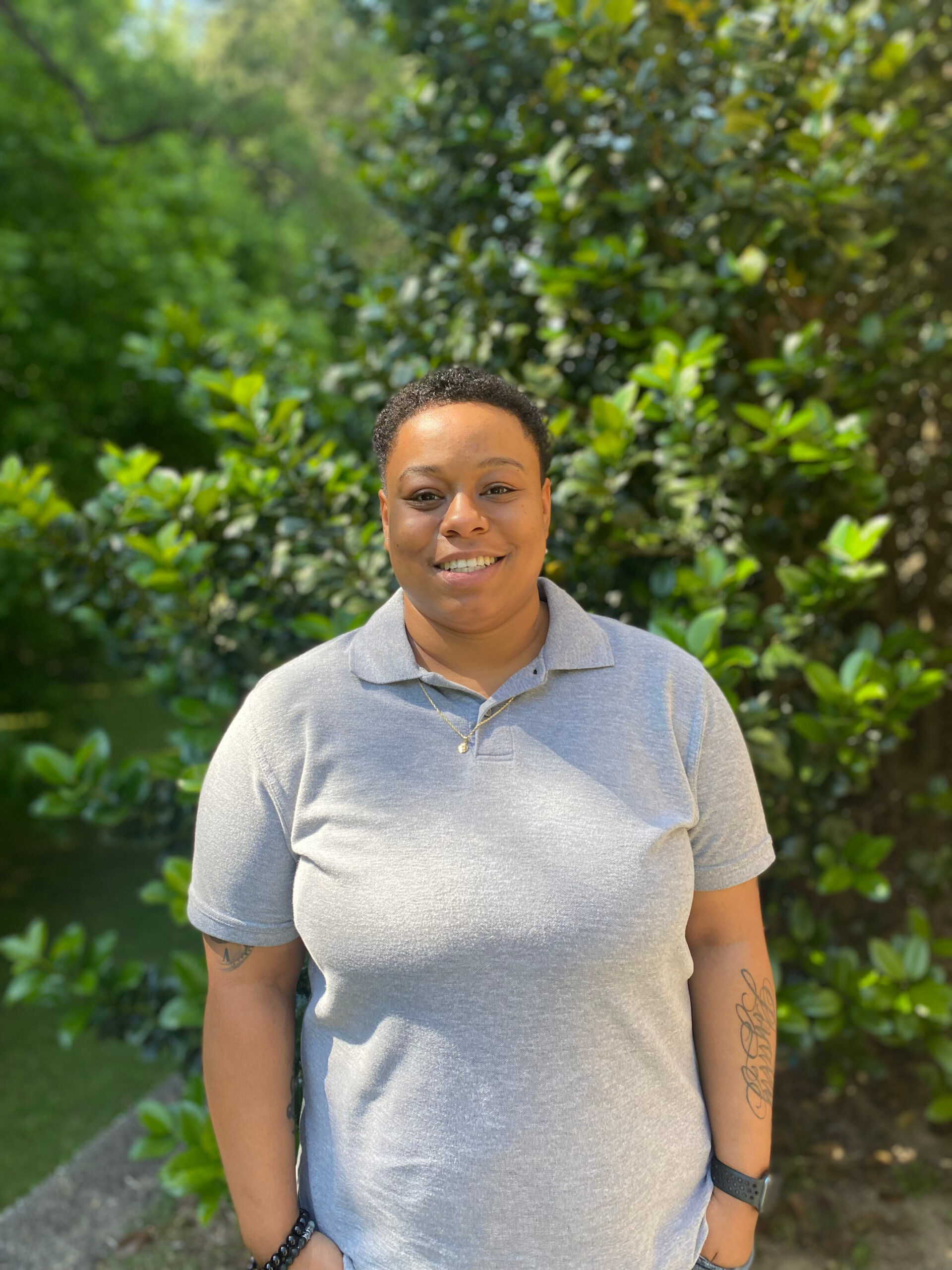 Tamara "TJ" Jacobs,
M. Ed., LPCA
Therapist 
"Everything can be taken from a man, but the last of the human freedoms: to choose one's attitudes in any given set of circumstances." –Viktor Frankl
Hi there I'm TJ,
Let me tell you a little about myself and how i began this counseling journey. I was initially driven to psychology/ counseling, because I had a deep desire to understand the human condition. I embarked on my journey by first receiving a BA in psychology from Columbia College. I furthered my education by receiving a Master's of Education in Counseling Education with an emphasis is Clinical Mental Health Counseling from Winthrop University. I quickly became intrigued with the thought and emotional processes to healing. My life experiences and education, has provided me the ability to understand common patterns, express unconditional positive regard, compassion, patience, empathy, and optimism.

My approach to counseling involves a collaborative partnership with my clients to help improve their quality of life. Therapy is work! However, I will be there as a support facilitating growth during your journey,

I have experience working in inpatient mental health, community based mental a health, and college based mental health. In these settings, I have facilitated group, individual, and couples counseling. I have worked with clients of all age ranges, but specialize in working with adolescents and adults.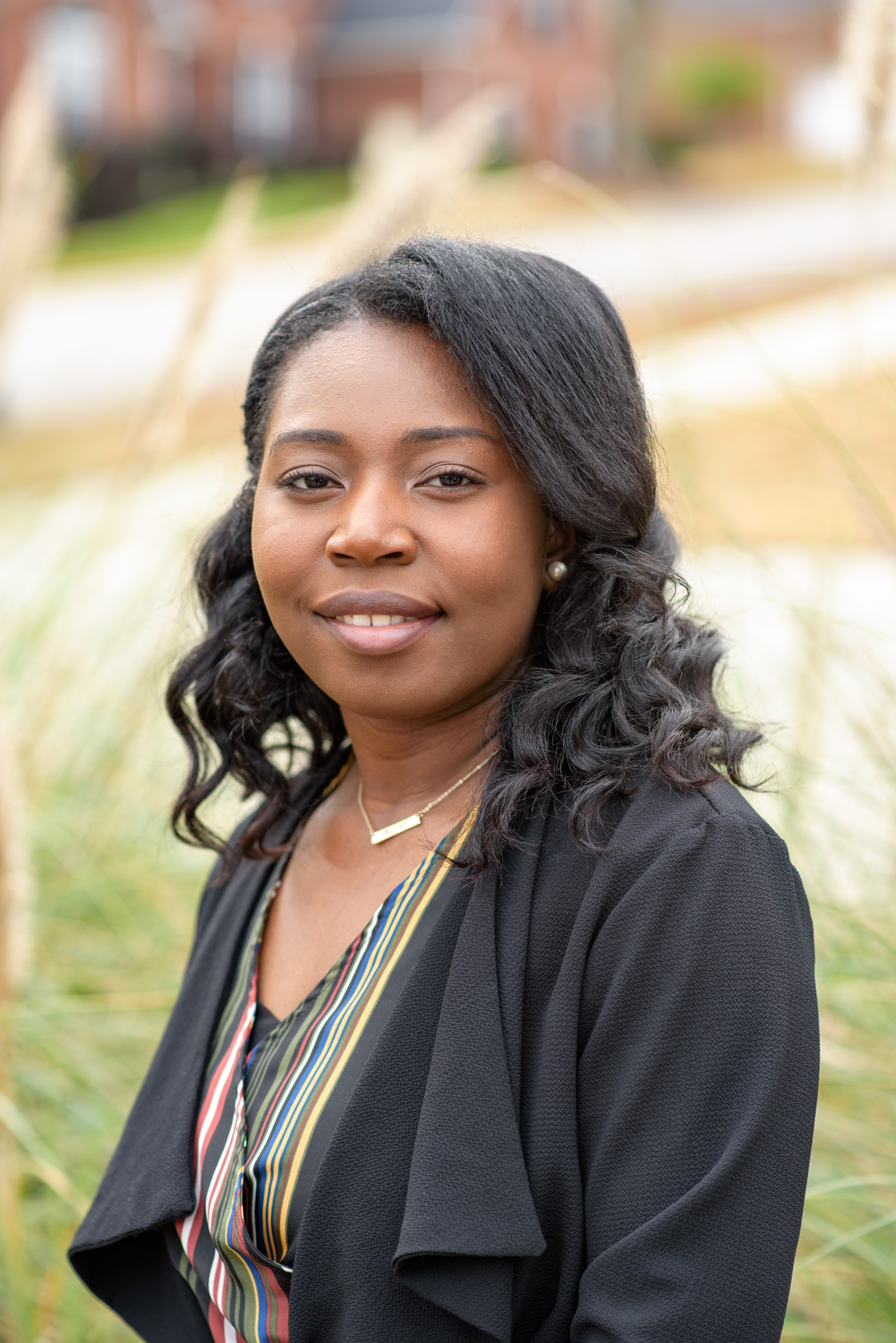 Quevie Manning, BS
MA Candidate in School Counseling
Lead Administrative Coordinator
Always remember: "Life is a journey, and if you fall in love with the journey, you will be in love forever" -Peter Hagerty
Hello, my name is Quevie Manning! As the Administrative Coordinator at Palmer Counseling and Consulting, I am likely to be one of the first people at PCC you will connect with. I am responsible for insurance eligibility and verification, payments and billing, scheduling, as well as responding to your Psychology Today and PCC website inquiries. I recently graduated with a Bachelor of Science degree in Psychology from the University of South Carolina. After graduating I have found myself starting a new journey with regard to my career, education, and overall life goals.
That new journey started with me working at Palmer Counseling and Consulting which has encouraged me to pursue the drive I have to help children. My goal is to be able to provide them with the proper resources to navigate through their environment regardless of what type of environment they find themselves in. This passion has motivated me to further my education and I am currently in the process of earning a Masters degree in a School Counseling.
Personal facts about me: I have loving parents and three younger siblings. My youngest sibling is actually 18 years younger than me and was born on my birthday. Another interesting fact is I am completely obsessed with the Vanilla Bean Frappuccino from Starbucks!